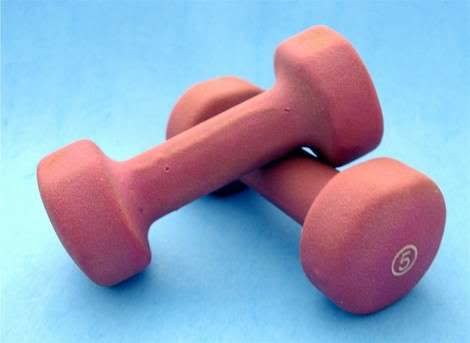 My journey to wellness is not going to be a one lady show. As I've mentioned in my previous post, asking for help from experts is crucial to trying new things and making changes. One of the components of wellness I am working on is fitness. I work out regularly but I pretty much like to rock out on the elliptical for 40 minutes a few times a week and call it a day. This prevents me from turning into a swamp moose, but it's not enough to make visible improvements. I want to change that. I want to tone up a little bit and all those "Strong is the new Skinny" pins every girl puts on Pinterest have been inspirational.
Luckily, one of my best friend's dates a personal trainer. She can lift more than her own body weight and that my friends, is BAB (bad ass bitch) status. My friend B has taken me under her wing to teach me how to be strong. We have had two lifting seshes and I am already quite impressed with my skillz in the boys section, I mean weight section, of the gym. B knows all of the ways to properly lift to work certain muscles but not break anything important. My favorite thing about lifting so far with B is that we will be the only girls in the weight area and she just walks in like the boss lady she is. She is not intimidated of all the guys with big muscles making grunting noises like I am. Probably because she can lift more than they can;) B has been lifting for awhile now with our other friend J (who moved up north, BOO) and to be honest, it took me awhile to ask to lift with her. I thought I would be terrible at it because carrying my laundry hamper can become overwhelming at times. However, you don't know unless you try.
I am no Chyna, but I lifted 45 lbs. of dead weight today (properly, thanks to B's expertise) and that isn't half bad! I think the best part of this new fitness venture, besides spending time with the lovely and talented B, is that I feel proud of myself. I am going outside my own glittery, pink "box" to feel more healthy. The road to wellness is about making changes, a little at a time. Maybe in a few months I'll change my blog name to "Dead Weight Diva".
Have a good night and remember to do something healthy for yourself today!
xoxo, Merica